Pernambuco is unique; a place to be experienced with all our senses. It is an unmatched experience, a place with welcoming people, and numerous natural beauties and monuments that tell the history of Brazil. The fastest growing state in the country, promoting equality and income distribution, Pernambuco is a place to work and even better to live. A region with a glorious past, and to build the future. In recent years, it has received significant investments, such as a shipyard, an oil refinery, and a car factory, in addition to the modern Suape Port. The state has also an excellent hotel infrastructure, good roads, and an international airport capable of receiving more than 6 million passengers a year.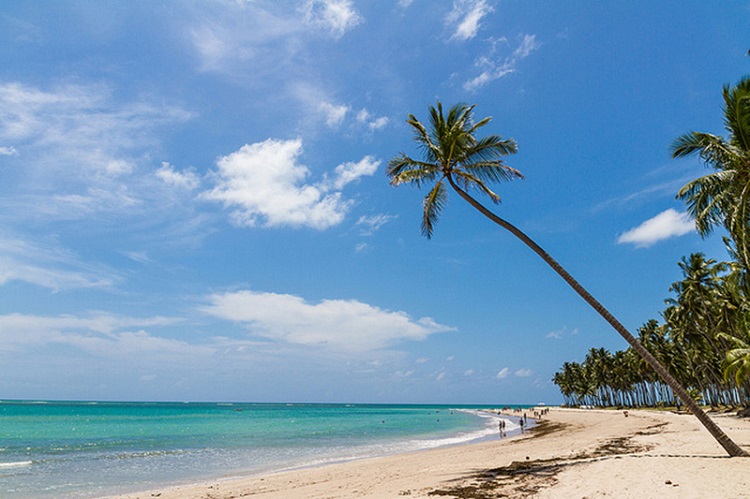 Everything contributes to making Pernambuco known for its nature, culture, gastronomy, and hospitality. The outlook of the capital city, Recife, with beaches, islands, and rivers; Olinda, a World Cultural Heritage; the Fernando de Noronha Archipelago, a World Natural Heritage (UNESCO, 2001); and many charming beaches that are enlisted among the most beautiful of Brazil, such as Sancho Bay and Carneiros.
One of its most lovely beaches is Porto de Galinhas, elected for 11 times as Brazil's most stunning beach: a 187-kilometer coastline, with warm waters and a blue sea all year round. Pernambucos's inner land is the territory for a lively heritage; a place to find some of the most important traditions of northeastern Brazil, such as the June festivities, the Cavalhada, and figurative art. Some of the most award-winning wines from South America are produced in the middle of the Sertão do São Francisco, in addition to fruits that are exported worldwide. The state's annual calendar also depicts events where joy and colors set the tone and make them part of Brazil's intangible heritage, such as the frevo and maracatu.
Recife
Rivers, sea, islands, bridges, monuments: the state's capital delights the visitor with its geographical and architectural skylines, the richness of its history, and the multiplicity of the programs it offers. Among the many must-see spots are the Bairro do Recife, with the Centro de Artesanato, the Paço do Frevo and the Cais do Sertão Museum; the Oficina Brennand; the Ricardo Brennand Institute – rated as the best Brazilian museum (TripAdvisor, 2015), the charming Boa Viagem Beach, and catamaran trips, which offer a different visual angle of the city. Recife is also a gastronomic, shopping, and recreation center. Besides, the city offers a lively nightlife.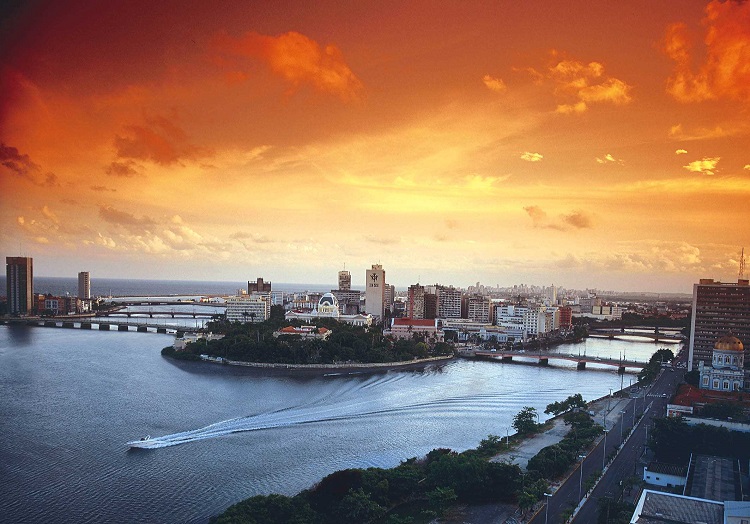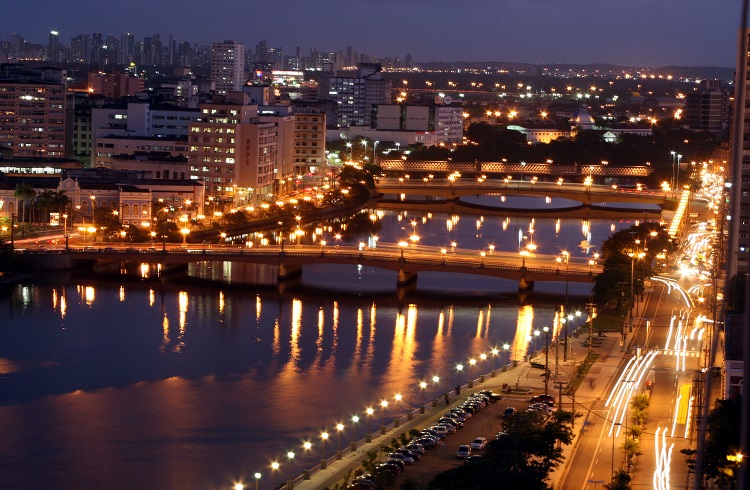 Olinda and the North Coast
World Cultural Heritage (UNESCO, 1982), Olinda enchants by its colonial mansions, churches, monasteries, convents, streets, and viewpoints. Pernambuco's first capital, and Brazil's first Culture Capital (Ministry of Culture, 2006), the city exudes art and craft. Also not-to-be missed are the tapiocas from Alto da Sé, and its Carnival, famous for giant puppets. Olinda is adjacent to Recife, and from its viewpoints, the most beautiful views of the capital city are unveiled. Following North, quiet beaches, amusing catamaran and boat trips to islands that promise real surprises, such as the nautical sports at the Coroa do Avião islet. Paulista, Igarassu, Goiana and the Itamaracá Island are the stars of this little piece of paradise.
Porto de Galinhas and Carneiros
Elected for several times one of the best beaches in Brazil (Revista Travel), Porto de Galinhas offers the most famous natural pools in the Northeast, just 51 km away from Recife. The charming Village has a complete infrastructure, with luxury resorts, relaxing hostels, in the best "foot in the sand" style, various crafts, buggy rides, the Hippocampus Project – for the protection of seahorses – as well as excellent leisure and food services. Another highlight is Carneiros Beach, in Tamandaré, which is among the top 10 beaches in Brazil (TripAdivisor, 2016). Cabo de Santo Agostinho, located 33 km from Recife, houses some of Pernambuco's most famous beaches, such as Paiva, with a bold urban design, and extensive real estate investments; Calhetas, a cozy inlet; and Gaibu, an invitation to surfing!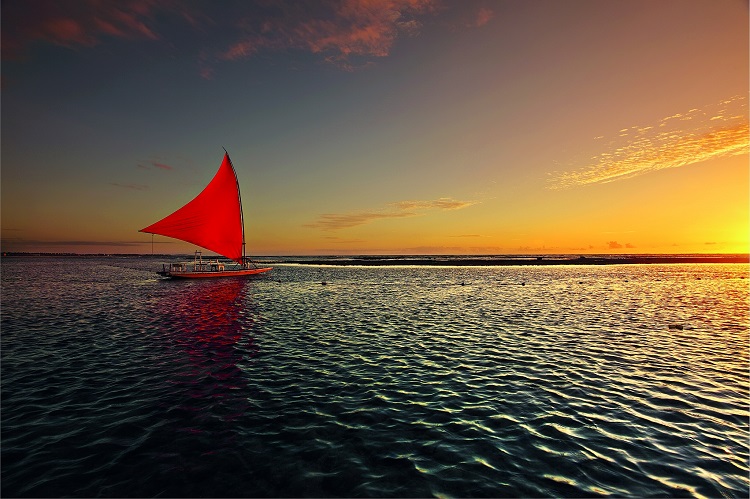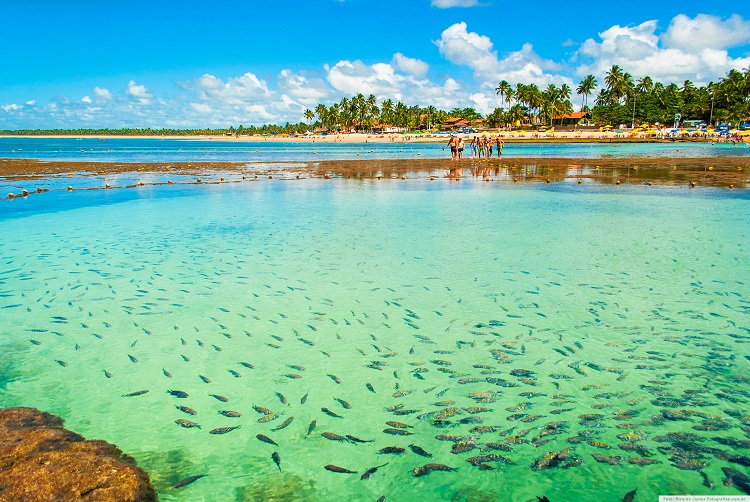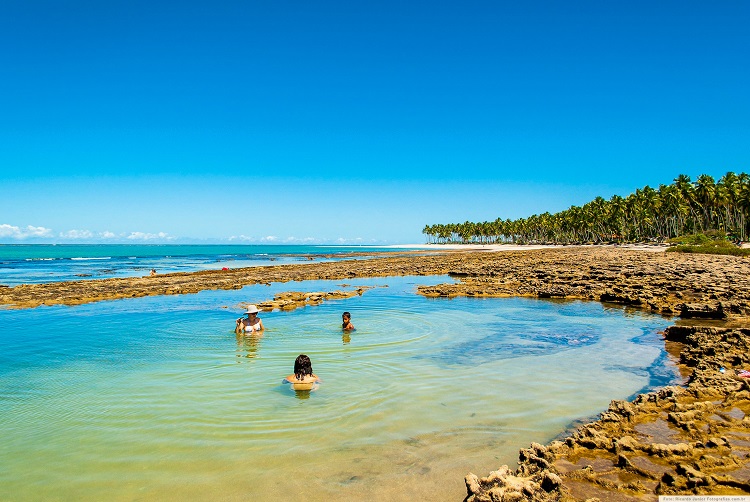 Fernando de Noronha
Designated by UNESCO as a World Natural Heritage Site, Noronha is part of Pernambuco's State District, and is 540 km away from the coast of Pernambuco (50-minute direct flight from Recife). Elected as the Best South American Island (TripAdvisor, 2015 and 2016), it features from charming inns to cozy hostels, and breathtaking landscapes. It is the ideal place for ecotourism, bird watching, and diving.
Rural Tourism
A visit to the sugar cane mills is a journey that leads back to the opulence of Pernambuco's sugar cycle. Within properties full of stories to tell, time has left its short messages in the casas-grandes, in the slave quarters, and in the chapels. With differentiated scenery and attractions, some properties are located in old sugar cane mills or farms and offer the opportunity for visitors to enjoy nature in a sustainable way, and to experience the daily life of the countryside. There are so many unusual things to do, so much to enjoy: follow the cachaça, rapadura and sugar paste production process; watch the sunset at the Serra Negra, in Calves; balloon sightseeing, flying over the unforgettable landscape of Bonito, among other lovely tours.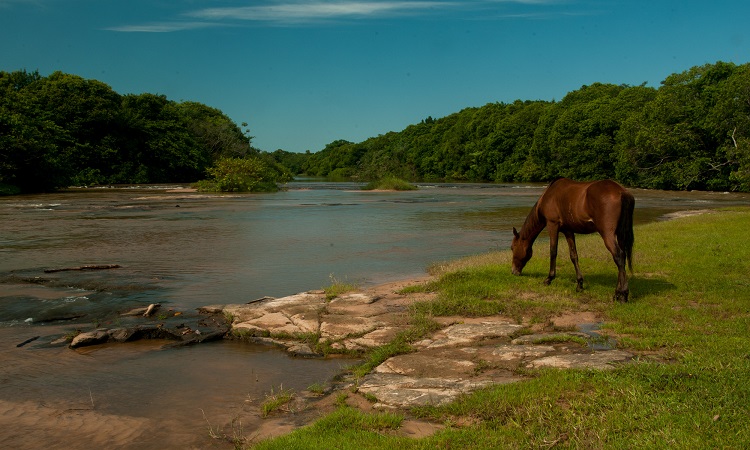 RESOLVA TUDO PARA A SUA VIAGEM AQUI ⇓
---
Seguro viagem com até 15% de desconto!!! Se está planejando uma viagem não esqueça de contratar um seguro!? Clique neste link para encontrar os melhores preços.  ✔ Use o cupom EMBARQUEVIAGEM10 e ganhe 10% de desconto, e para chegar a 15%, faça o pagamento por BOLETO e garanta mais 5%.